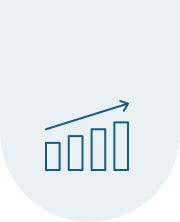 Real estate valuation is the heart of our professional services.  We deliver these services within a scope customized to each client's need.  We specialize in appraising all types of property and land. We produce custom, consistent appraisal reports for:
    Office buildings and properties

    Industrial buildings and properties

    Retail buildings and properties

    Residential properties Hotel, lodging, hospitality, recreational buildings and properties 

    Other special-purpose buildings and properties

    Machinery
Specialty Services
    Portfolio valuation

    IFRS reporting

    Real estate market and feasibility analysis, including rent and demand studies

    Site analysis and selection

    Property and lease comparables, including lease review

    Due diligence

    Property tax assessment review, property tax appeals, real estate tax implication analysis

    Valuations and analysis of property for right-of-way, eminent domain, easements

    Valuation of property for insurance, estate planning and trusteeship, including fractional interest valuation for gifting and IRS purposes

    Litigation support, including expert witness testimonies
Our reports can be customized to a client's particular requirements, ranging from a spreadsheet that summarizes key data to standalone appraisal reports for each asset. Clients can be confident that our appraisal reports will be consistent and supported by reliable market data.